Welcome to SMAK Dinner Theatre!
Proudly producing comedy for 25 years.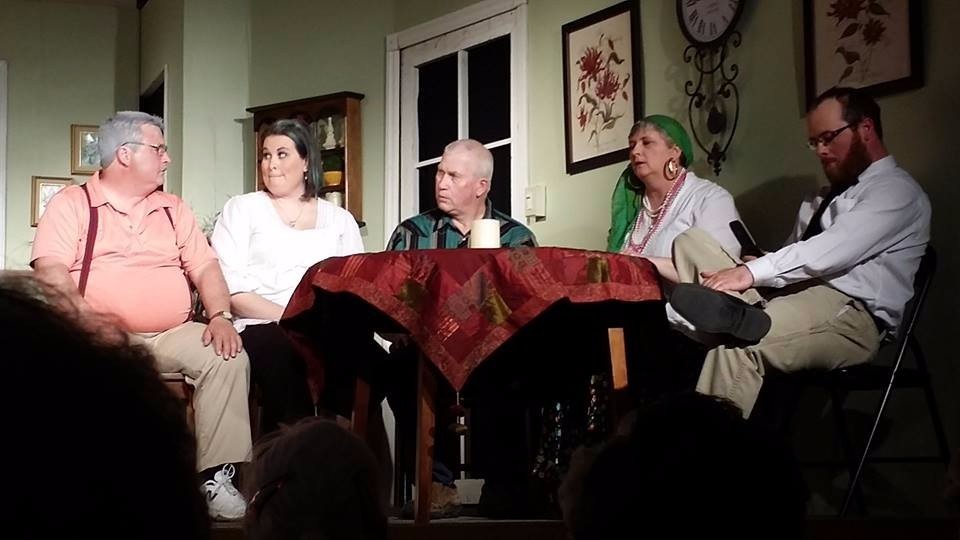 SMAK has been producing comedy for 25 years. Our audiences have grown steadily during that time, which is great, because it means that we can keep doing what we love to do! For those of you who have never attended our Dinner Theatre, this is what you can expect. To begin, a delicious roast beef dinner with a selection of homemade pies for dessert starts the evening (or afternoon) off on the right foot.
SMAK performs at the Ekfrid Community Centre which has been renovated and is now wheelchair accessible. We are located on 48 Wellington Ave. in Appin, Ont. between Mount Brydges and Glencoe.
Come on out and enjoy SMAK Dinner Theatre's production of "Hilda's Yard".
If you would like to support the production as a volunteer crew member or help with set construction or other elements of our productions, please call Janet at 519-289-5094.
We greatly appreciate our volunteers and we look forward to meeting you!